Swimming Pool Leak
Detection and Repair
Our highly-trained pool leak detection specialists can conduct a thorough industry-standard pool inspection to pinpoint the leaks in your pool. We test the plumbing for leaks and assess the structure to find the pool leak.
Once we have located the leak, we'll let you know everything that you need to know to proceed with the pool leak repair and our recommendations.
We give you the best quality of these services:
Pool plumbing leak repair
Pool plumbing leak repair
Residential and Commercial Pool Repair in North Texas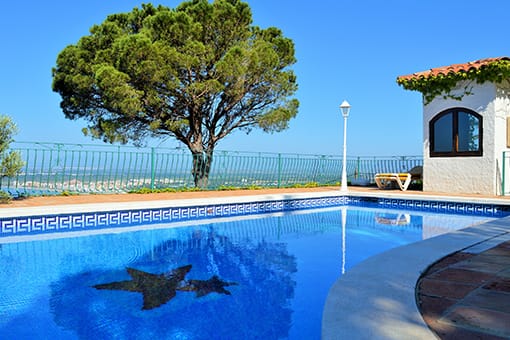 Residential Pool Leak Repair
Early pool leak detection and immediate swimming pool repair are ways to help you avoid the hassle of managing pool leak damage.
A leak, a small one, can lead to an increase in water bills and chemical utilization costs. When you leave the pool leak in your backyard unattended, the possible damage can escalate to equipment malfunctions, surface deterioration, and sinkholes, which means more repair costs for you.
Commercial Pool Leak Repair
Pool leaks in your commercial properties like schools, resorts, sports centers, apartments, hotels, and wellness centers, when not immediately fixed, can result in high water bills and massive damage to property. Consult a pool leak specialist to find the leak in the pool and to conduct a pool and pool-spa repair as soon as possible.
Quick Pool Leak Detection Tip
Is my pool leaking or evaporating?
Your pool can lose water for many reasons. A simple way to detect whether your pool is leaking or just losing water from evaporation is the Bucket Test. In the bucket test, the water inside a bucket is exposed to the same conditions as those affecting your swimming pool (heat from the sun, humidity, and wind). By comparing the water loss in the bucket and your pool after 24 hours of exposure, you can detect if the pool is leaking or if the suspected leaks are just the result of evaporation.
How can I tell if my pool is leaking from dye?
In a dye test, the color is sucked into the crack or gap that is causing the leak. With a syringe, the dye is applied to the area where the swimming pool leak is suspected. The color will gravitate towards the leak faster than the water since the dye is denser than water. The dye test is an effective means to fix swimming pool leaks and conduct a skimmer leak repair.
Find leak in pool and pool-spa early to protect your home and business from damage.
Our highly-trained service professionals will come to your property to assess your problem quickly.